Join us Friday & Saturday,
December 6th & 7th at 8pm 
for an evening of Live Music with Blue Voodoo
.
Join us Friday the 13th at 8pm
for an evening of live music with Koko Soul
.
.
Canucks Jersey Giveaway
Saturday Dec. 14th
during game vs Boston at 7pm
Canucks Gameday drinks and food specials are on!
Sleeves of Canadian $3.50
Bottles of Bud $3.95
(tax not included)

$7 appy menu will be in effect during Canucks games!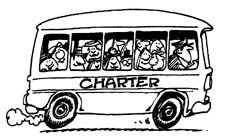 Need an idea for a Christmas present?
The following Canucks bus trips are now on sale,
please see the bar:

Edmonton Oilers- Monday, Jan. 27th @ 7pm
NY Islanders- Monday, March 10th @ 7pm
Buffalo Sabres- Sunday, March 23rd @ 5pm (early game)

$95 each
includes ticket, round trip, drinks and prizes!!
bus leaves an hour and a half before game time.